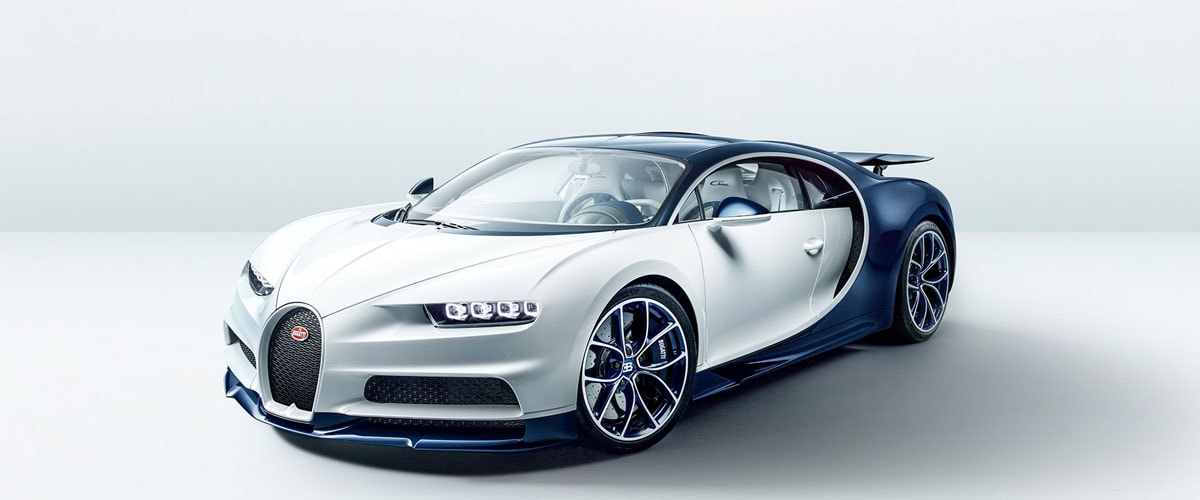 BUGATTI CHIRON
BREAKING NEW DIMENSIONS
The CHIRON is the fastest, most powerful, and exclusive production super sports car in BUGATTI's history. Its sophisticated design, innovative technology, and iconic, performance-oriented form make it a unique masterpiece of art, form and technique, that pushes boundaries beyond imagination.
BUGATTI owes its distinctive character to a family of artists and engineers, and has always strived to offer the extraordinary, the unrivaled, the best. Every element of the CHIRON is a combination of reminiscence to its history and the most innovative technology. The result is a unique creation of enduring value, and breathtaking automotive accomplishment.
GROUNDBREAKING ENGINEERING
The heart of the CHIRON is its quad-turbocharged 8 l W16 engine. This unique masterpiece generates an incredible 1,500 hp and 1,600 Nm of torque, with an almost linear power output between 2,000 and 6,000 rpm. Four high-performing turbochargers work in a two-stage controlled configuration, and define this champion of performance. A remarkable 60,000 liters of air are pumped through the engine every minute.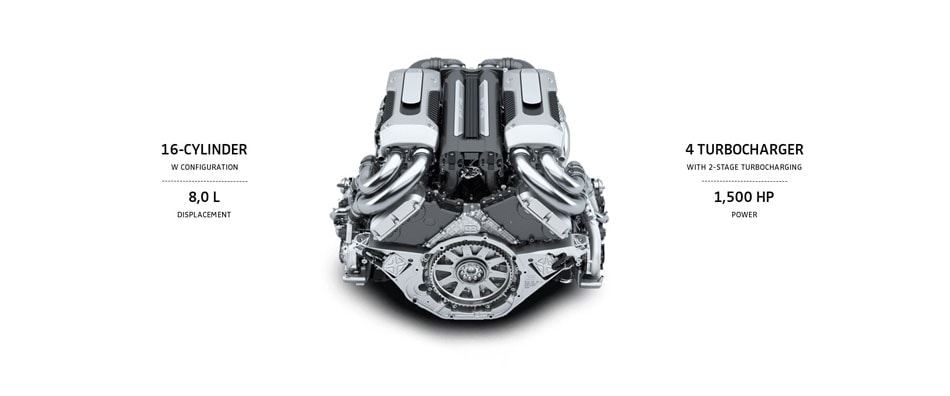 Simultaneously, 800 liters of water per minute circulate through the CHIRON's heart, and guarantee the cooling of the engine and generate the extraordinary power. The new titanium exhaust system, with reduced gas back pressure, boosts this performance further. To maximize the CHIRON's engine power, lightweight materials, such as titan and carbon fibre, have been used wherever possible.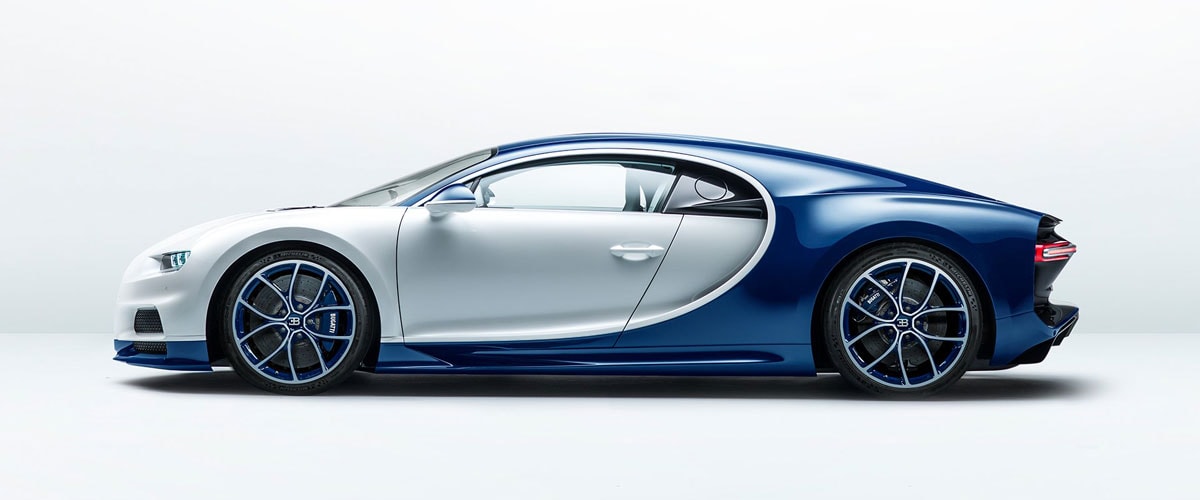 Visit Bugatti Troy to learn more about the BUGATTI CHIRON.